Southern breeze
What a tease,
You make us yearn for more…

But all the while,
We reconcile,
You are worth waiting for.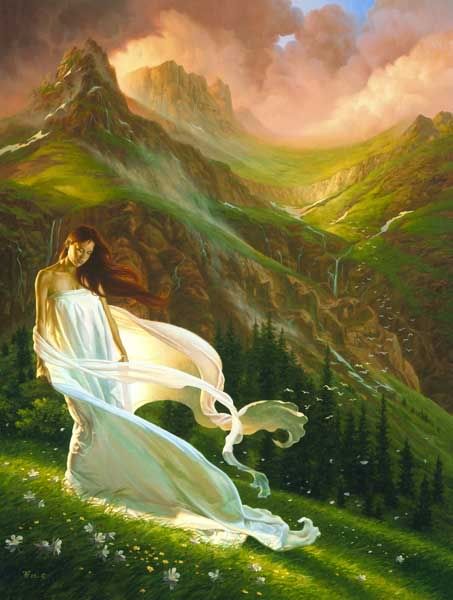 picture by owlwytch
I jotted down that little rhyme yesterday as the southern winds taunted us by bringing temperatures into the mid 60's. The snow has melted, the creeks have risen but this morning it seems we are back to winter, with glassy patios and walkways shimmering in the predawn glow of the security light.
A package of seeds arrived in yesterday's mail, testimony that spring really is around the corner…just a little longer (sigh).
I've seen the red winged blackbirds
and heard the Robin sing,
and know full well the harbingers
indicative of Spring.
Yet, each year I grow anxious
when the season's near at hand,
to see the greening of the grass,
and growth upon the land.
But, like the earth herself,
patient I must become,
for spring cannot be fully born
until the winter's done.
Well, there you have another little rhyme that "sprang" forth from my mind just as I was writing this blog post. I will busy myself with household duties today while dreaming of garden and flowers and green.